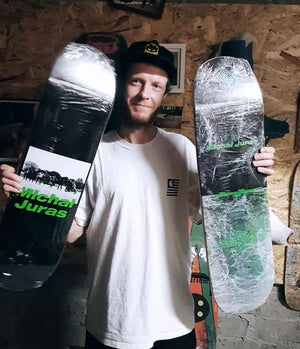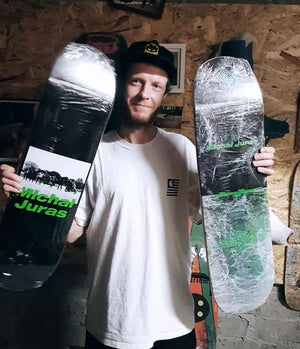 MICHAŁ JURAŚ - 8/8.25"
Nearly three years since joining The National Skateboard Co, Warsaw's very own Michał Juraś is pro...again!
His debut board for us features Michał pulling the 2013 incarnation of the team during our first team trip to Poland, where we met our new pro for the first time.
Photo by Chris Johnson.
Available in 8" and 8.25"

Medium concave.
7 ply Canadian maple.
Includes free griptape.

Top ply may vary in colour.