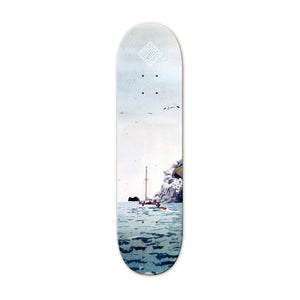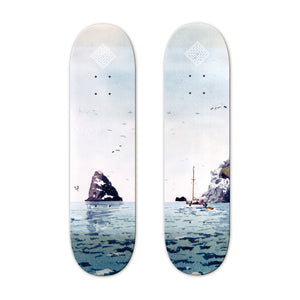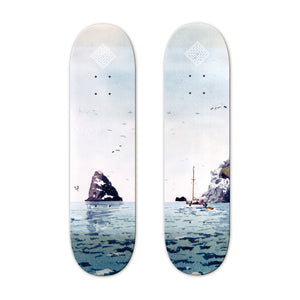 SAILING BOAT - 8"
'Sailing Boat' team board, featuring original artwork by RA Brown.
Originally released in 2012 as part of our first collection, the Sailing Boat/Black Rock pair are finally available again on a wide range of sizes.

Available in 8"

Medium concave.
7 ply Canadian maple.
Includes free griptape.

Top ply may vary in colour.